3 Rules to Follow When Creating a Yes/No Questionnaire to Your Students
Author: Orly Katz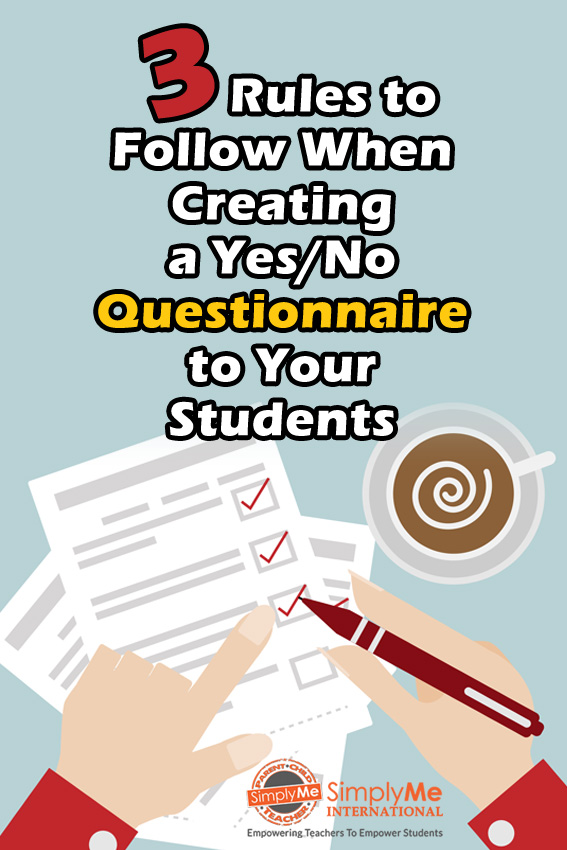 Yes/No questionnaires are aimed at getting the audience into the spirit of things, while creating cognitive stimulation.
These are just simple questions that are answered with yes or no, but there are some rules you have to follow when creating such a questionnaire:
It's important to refer in your questions to the issues you want to discuss during the lesson, so it will be a good basis for the discussion.
It's important not to ask rhetorical, simple questions with easy, taken-for-granted answers, but make them think and exercise their brain a bit.
Yes/No questionnaires can be answered individually, discussed in pairs, and even in large audiences. There is a very nice trick that you can use when there is a massive audience. For example: Before the lesson, place two cards under each chair, one red and one white. Or give them two balloons to inflate, one red and one white (or any other colors you choose). Ask them at the beginning of the lesson to inflate the balloons, and when you read out the question, ask them to lift up the card or balloon that represents their answer. If they think the answer is "yes", lift up the white color, and if its "no", lift up the red color. This is great fun, very colorful, and gets them into the action. Of course, this can also be applied in an ordinary class of 30 students.
Good Luck!
Taken from our accredited online course for teachers:
The Art of Effective Group Facilitation.
For more details about our Online Graduate Continuing Education Courses for Teachers click here.