3 Opening Exercises for Self-Presentation, Introducing the Topic or First Acquaintance, to Your Students - Part B
Author: Orly Katz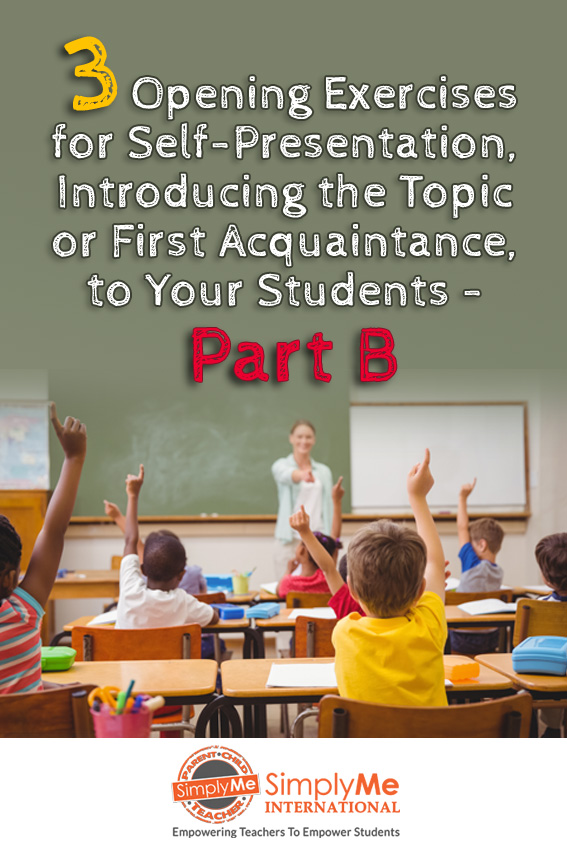 Tell Us About Yourself In…
This exercise is for first acquaintance among the students. This exercise will increase the participants' sense of belonging and give them a feeling they've known each other for ages.
And this is how it goes…
Just letting everyone tell the group about themselves could be long and boring. Students could rapidly lose interest and patience.
But we can add some limitations, such as:
Tell us about yourself in exactly 15 words.
Tell us about yourself without using the word "I".
Tell us about yourself in rhymes.
And so on, whatever you can imagine…
One option is to prepare a lot of different limitations, and each participant tells the group about himself or herself using a different, randomly chosen limitation. In contrast, the other option is that everyone presents themselves using the same limitation.
In either case, this is fun and adds interest to the process.
Good Luck!
Taken from our accredited online course for teachers:
The Art of Effective Group Facilitation.
For more details about our Online Graduate Continuing Education Courses for Teachers click here.