What is The GREAT Questions Method for Empowering Your Students and Creating Your Personal Story in The Classroom?
Author: Orly Katz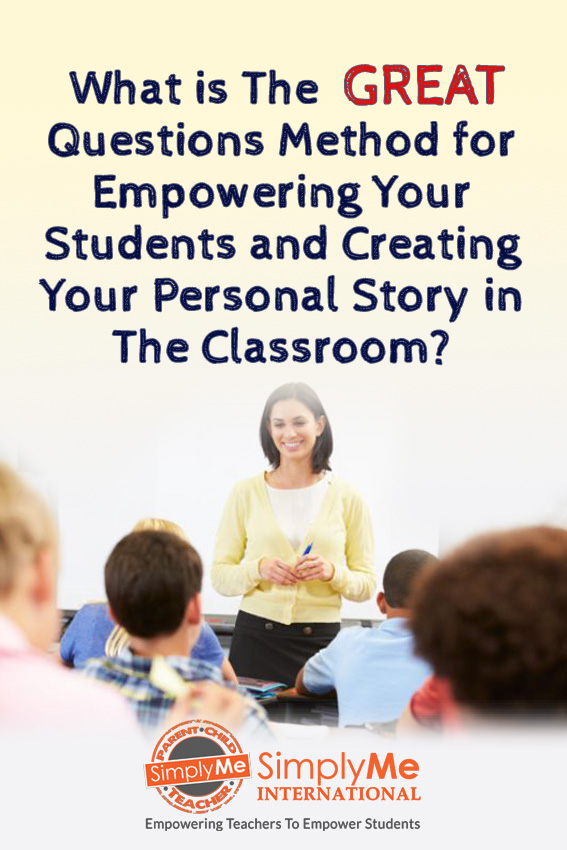 Not everyone can automatically think of his or her personal story. Not everyone remembers immediately the strong experiences that can be turned into a powerful and inspiring message.
In short, not everyone has stories in their bloodstream.
Therefore, I composed a series of questions that I call GREAT Questions.
It's important to note that the GREAT Questions model can be applied in any situation, with any topic, with any person of any age, while adapting the level of discussion to the age and level of the person we're talking to.
Let's see what the acronym means:
G = Goals:
What's your goal in the lecture/presentation/lesson?
R = Restricting factors
What restrictions/obstacles did you overcome on your journey?
EA = Excellent Achievements
What achievements have you made in the past?
What were your small achievements along the way?
Don't underestimate any achievement. Anything is welcome.
What opportunities are available to you now?
T = Things to do
What are the actions you have taken (good/not so good…)?
What are you going to do?
Think about a relevant story you can write about yourself that meets these criteria and serves you professionally.
You are welcome to perform this exercise with your students, your own kids, or colleagues!
It's wonderful, empowering, and fascinating!
Taken from our accredited online course for teachers:
The Art of Effective Group Facilitation.
For more details about our Online Graduate Continuing Education Courses for Teachers click here.