5 Examples to Identify Your Students' Comfort Zone, and
3 Ways to Help them Step Out of their Comfort Zone, to Increase Self-Esteem
Author: Orly Katz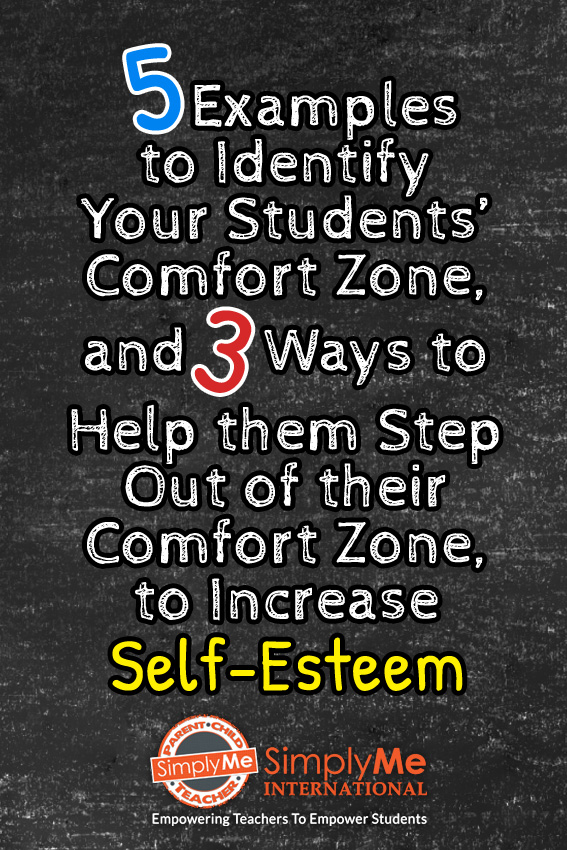 Your Students'/Children's Comfort Zone May Be:
Sitting alone at recess and not taking initiative to approach other children and start talking to them.
Eating more and more junk food and candy,
even though it doesn't really make them feel good.
Complaining that they are not good at math,
but do not take initiative to start learning,
or to get a private tutor.
A negative thought that they think about over and over again.
A particular habit that doesn't benefit them at all and may even make them feel bad.

You as Teachers and Parents Can:

Help your students/children become aware that they have comfort zones.
Help your students/children identify their comfort zones.
Have your students/children brainstorm ways to step out of their comfort zone into a brave zone and jump in at the deep end.

You'll be surprised to know that the thinking muscle for leaving a comfort zone is a very flexible muscle.

The more you use it, the more highly skilled it becomes,
and it becomes much less intimidating and threatening
for your students/children to cope with changes.
Ultimately, stepping out of their comfort zone,
does wonders for their self-esteem!
Taken from our accredited online course for teachers:
Intuition, Charisma and Body Talk.
For more details about our Online Graduate Continuing Education Courses for Teachers click here.