What is the Number 1 Contributing Factor in Helping Students Deal with Bulling, Social Problems and Increase Their Self-Esteem
Author: Orly Katz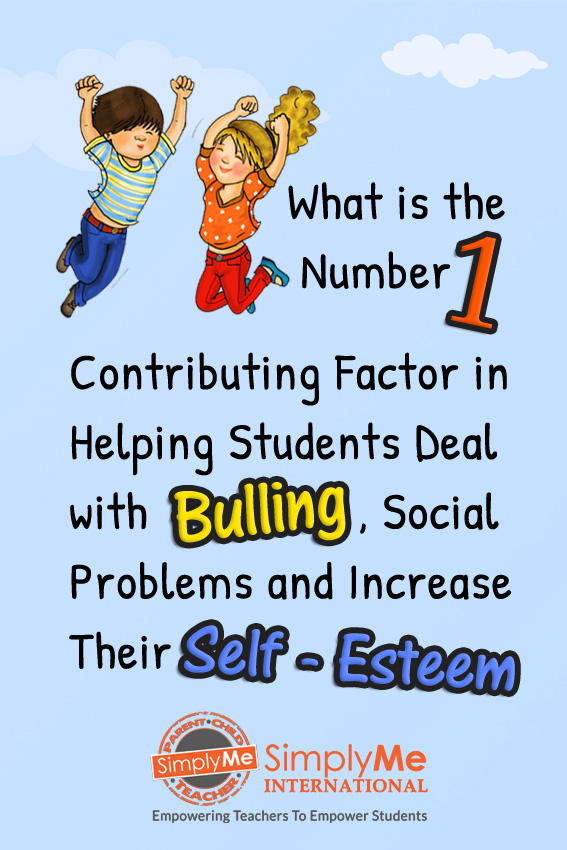 If there is a child who has social problems at school – he is rejected, bullied, verbally or physically abused, you as his teacher, can help him!
Children are children, for better or for worse. And as with children, if there is a child with a weakness, a problem, the other children identify him with that weakness, such as fat or ugly...
The other children see the weakness and take advantage of it.
The child will be identified by his weakness, because even we adults often tend to focus on the weakness of others and try to change it. In other words, we tend to define others by their weaknesses!
But instead of focusing on what the child is not good at, his weakness, you need to empower him and focus on his strengths.
Strengths are the number one contributing factor in self-confidence, positive self-esteem and empowerment of the child!
Simply by knowing his strengths and giving them expression, can give him a huge advantage.
And most importantly, a child who expresses his strengths, is a happier child!
Why do strengths provide the answer to the social problems of children?
By focusing on his strength, you will not only help him to identify and express his characteristic strength, you will encourage other children to begin looking at him through the eyes of his strength, and not his weakness.
For example, if there is a fat child in the class with a developed sense of humor, and you have identified his strength, you could give him the opportunity to do a stand-up performance for the class, thereby using his strength to bring out the best in him and make him feel good about himself.
Then something wonderful will happen. Other children will no longer see him as just "fat" and can begin to see him as a comedian. And not only will others stop harassing him, the child himself will become immune to the insults. His self-confidence will greatly improve! He will feel a sense of worth and that he has something to offer, despite his weakness!
And how do you, as teachers come into the equation?
That is your primary role as teachers, tutors and parents! To reinforce strengths! Focus on what is, not on what isn't ... Everything is within reach, and everyone can find and identify both their own strengths and the strengths of their students and children.
Taken from our accredited online course for teachers:
The Freedom to Be Me.
For more details about our Online Graduate Continuing Education Courses for Teachers click here.